Land, Maps and Deeds
Morgan County IL


Early Deeds in Book B
Early Land and Deeds contributions

Township Map Sketch Use to locate land and deeds
1875 Atlas Map of Morgan County - courtesy Alice Gless - [email protected] Source: "Atlas of Henry Co. Illinois to Which is Added an Atlas of the United States," Warner & Beers Publishers, Chicago, 1875
1895 Atlas Map of Morgan County from Livingston MIGenWeb Site
Time Line for Morgan County Territory/County Formations

Land and Boundary Sites:
GNIS Search Engine, find cemeteries and other land features in Morgan County IL
Illinois Public Domain Land Sales

Map Sites
Township Map
More 1895 IL County Maps at the Livingston County Michigan History & Genealogy Project site
Illinois County Boundaries 1790 - Present


Link:
Search For A Current Illinois City site at Outfitters. Enter the city and it will tell you what county it is in.



---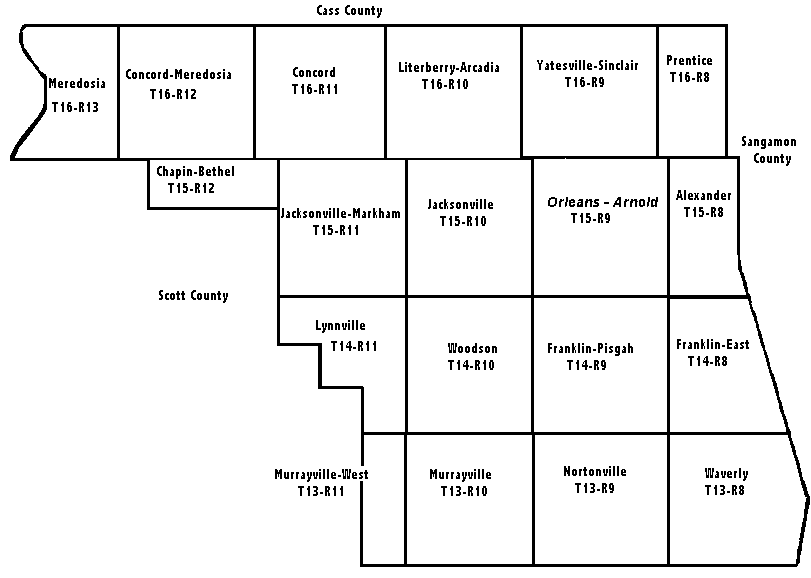 Macoupin County
All materials contained on these pages are furnished for the free use of individuals engaged in researching their personal genealogy.
Any other non commercial use requires prior written permission.
Any commercial use or any use for which money is asked or paid for any reason is strictly prohibited.

©Gloria Frazier 1996-2012 All rights reserved.